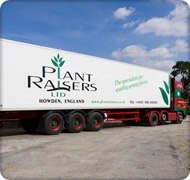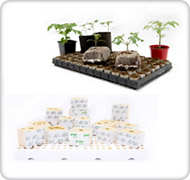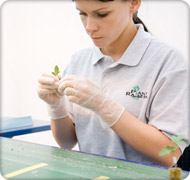 All staff and visitors are required to sanitise their hands before entry into the premises.
Our Steriloc system is in use at every entrance door and is used by all visitors and employees without exception. Hand sanitation is a requirement to enter. Turnstiles and door entry systems will not allow access without sanitising liquid being applied to hands.
A second level of protection is provided by Steriloc sanitisers connected to turnstiles to gain access into the glasshouse
The Steriloc sanitisation system in use at our facility was designed and built on site as we were unable to purchase this type of equipment and we believe this now gives us the level of protection and fail safes to ensure everyone receives an application of sanitising liquid.
As propagators we are committed to producing plants which are virus free. The presence of a notifiable virus onsite would bring about enforcement action by UK Plant Health, resulting in crop destruction and the nursery staying closed until proven virus free.
Therefore we have a vast amount of experience in reducing the threat of staff carrying viruses onto the nursery. It's worth noting that many of the tomato viruses are present on fruit imported by UK retailers and therefore the level of inoculum in the environment is considerable.
To date we have been successful in defending the nursery against these threats coupled with the benefit of an enviable staff sickness record.
Steriloc is essential to our business.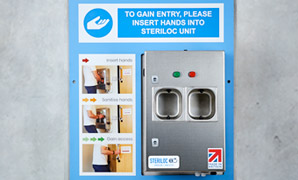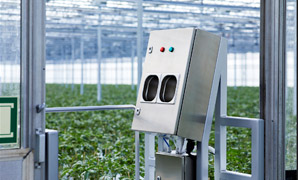 iGrowing Limited
iGrowing Limited, located in East Yorkshire, are a leading supplier of indoor vertical farming systems for the UK using ultra-low energy LED lighting solutions. Enabling a variety of markets to grow safe, healthy and nutritious plants and food indoors using vertical structures. Maximising space for better performance while reducing production costs.